Home > Curriculum Curriculum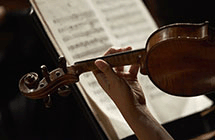 Music

Music major consists of three fields, instrumental(keyboard, string, wind, percussion), vocal, and music composition.
Those that are gifted and talented in music and will lead the future music industry, not only domestically, but internationally, will be selected and trained as a professional musician.
Our educational purpose is to not alone help improve student's individual ability, but teach them systematically in both music theory and techniques/skills, so that the students will be able to express in a higher level of music and understand what art really is in general. Especially, through improving creativity and building an upright character, we focus on developing students' visible skill along with their individual inner growth, for these aspects are desired as a great musician.
There have been noticeable results in various performances and competitions, domestically and internationally.
Also, exchanges in music education and performances have been made with other countries.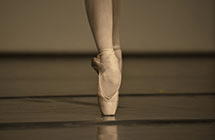 Dance

Dance major has a purpose in training a competent dancer that will lead the future internal and external group of professionals.
Therefore, only a limited number of students who are greatly talented and are willing to become a professional dancer are elicited in this institute.
Systematic dance education(program/training) is provided for the students to expose their individual maximum value. Education exchange programs with other countries are attempted to increase the students' adaptability, and also, students are encouraged to participate in various performances and competitions to expand their stage experiences.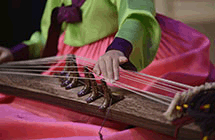 Traditional Art

Traditional Art consists of instrument, dance, and theatrical play.
Instrument major includes Gayageum, Geomungo, Haegeum, Daegeum, Piri(pipe), Ajang, and instruments for Folksong and Pansori. Dance major focuses on re-creating the future art performance in dancing through education in traditional dance and modern & contemporary dance.
Theatrical play has its purpose in creating future theatre art through education in Pungmul(percussion performance) and Talchum(mask performance).